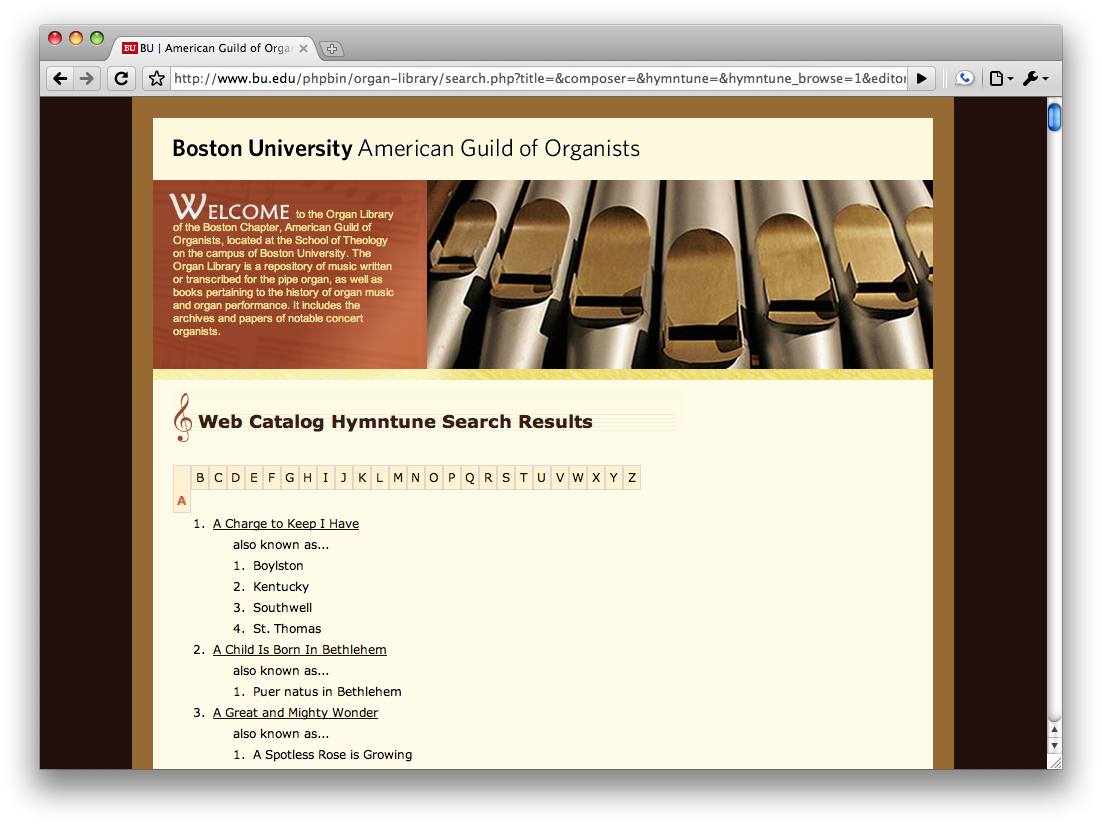 In 2007, I wrote an application for the American Guild of Organists that allows the public to search through an immense library of organ music housed at the School of Theology at Boston University.
The most basic searches in the Organ Library WebCatalog query fields like title, composer, editor, et cetera. The application also allows the visitor to browse music assembled together in collections or series.
Some intermediate features enhance search results in the background. For example, the software automatically translates certain common words that appear in music titles in different languages. A search for "suite" will find music with "partie," "partita," or "svit" in its title.
A particularly powerful utility allows searches based on a composition's hymntune — the tune or melody to which hymns are traditionally sung. For example, visitors can search for all music in the library based on the tune A Charge to Keep I Have (also known as Southwell, Boylston, and St. Thomas).
Ultimately, this is a simple search application covering a fascinating database.