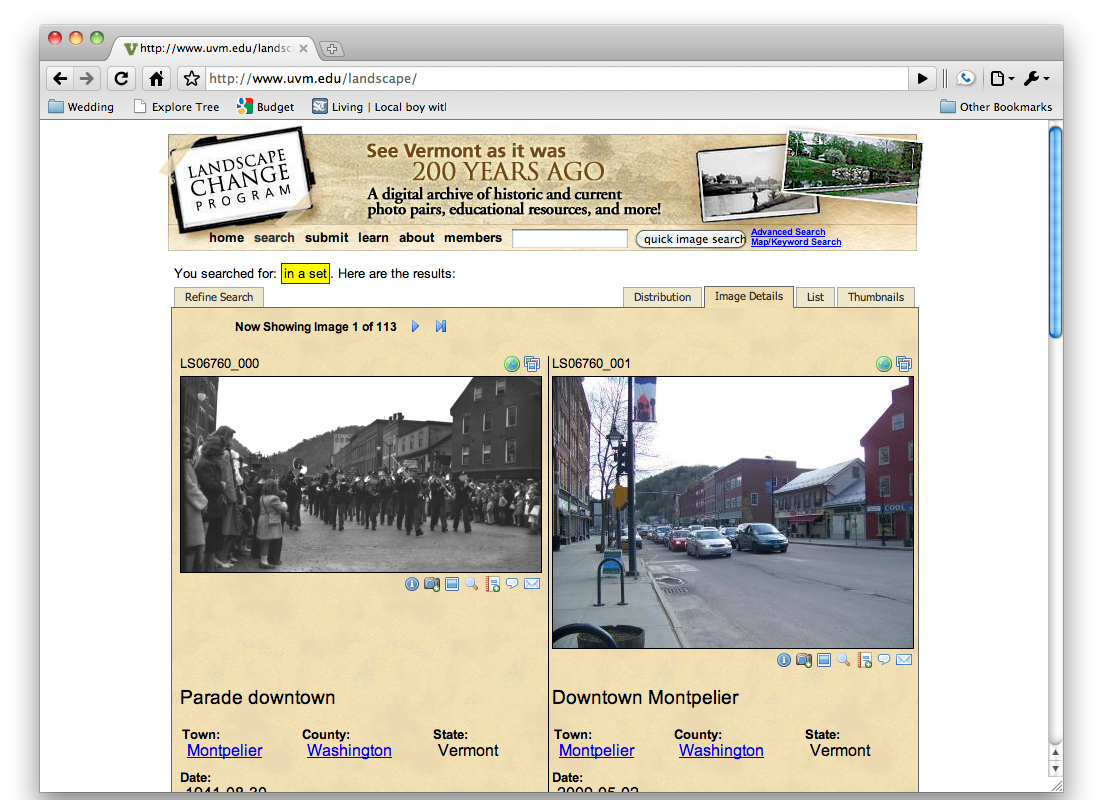 The Landscape Change Program is a database of images at the University of Vermont garnered from various historical archives throughout the state of Vermont. After finding historical photographs, volunteers visit the same locations and take pictures of the same locations in the present day.
The result is an application that can show side-by-side what Vermont looked like in the past and what it looks like today.
Working in a team developing a new version of the application and a new design, I created a powerful search engine for this database, and a redesigned database schema to support it.