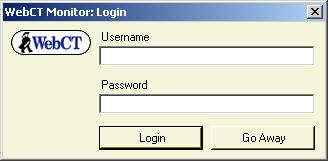 As a teaching assistant and a student I've had to use WebCT quite a bit. I don't like it. Not a lot of thought went into the user interface and there are more than a few bugs. Once, when attempting to download students' assignments to grade, WebCT instead offered me a .zip file with WebCT's own Perl source code. It's not a good piece of software.
I, of course, am not one to stand idly by and use bad software, so I've created workarounds for the things I didn't like. Back before it was possible to download whole dropboxes as a .zip file I built a tool to do that. Instead of refreshing my browser constantly to find new discussion posts I built a tool to alert me of any changes. Instead of waiting for a dropbox to close before downloading an assignment, I built a tool to do it in advance.
Featured here are a few of the tools I've created.